Serengeti, Manyara, Ngorongoro and Masai District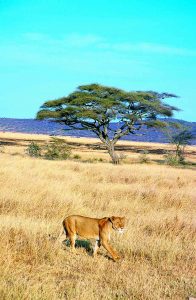 A trip to Africa without any safari plans is considered incomplete. Although the reason we came to the African Continent was climbing, we did not want to leave ourselves missing from tha safari privilenge.
Right after the Kilimanjaro climb, we start the Safari organizations with great enthusiasm. We learn that Kennedy, whom we were pleased with during the Kilimanjaro climb, also organizes Safari organizations and we agree with Kennedy for the safari tour. Kennedy asks 375 dollars per person for 5 days for a guide and a cook and a Land Rover jeep.
Safari programs in Tanzania can be made in every price range. If you are not a fan of luxury and comfort, you can travel and photograph the important regions of the Serengeti Region at very good prices. Of course, this price advantage will bring you shabby hotels, more average meals and guides who do not have much knowledge and experience.
Apart from these shabby options, extremely comfortable safari options are also possible. Although the places to see are the same, you have to pay more for good hotels, better quality food, a more comfortable vehicle and good guides. I think the shabby options are more tempting to get a little deeper into the African reality. Five-star comfort is never among my choices in Africa.
Tanzania is one of the most suitable countries for safari programs in Africa. The Safari program includes Lake Manyara National Park, the famous Serengeti National Park, the Ngorongoro Crater, and the Olduvai District, where the first human remains are located. The region's famous and colorful tribe Masai and their authentic villages are the most colorful details in the safari program.
—————————————————————————————————————————————————————————-
MANYARA NATIONAL PARK
First, our guide Muhammet puts us in a cozy hotel right near Lake Manyara. Then we enter Manyara National Park with an old but sturdy safari jeep. Getting out of ou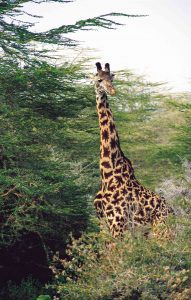 r convertible Land Rover is against the parking rules. Contrary to popular belief, the reason for the ban is not the harm that animals can cause to humans. People harming and polluting natural life.
The first animals we see and photograph are baboons herds. Baboons, who are used to their visitors every day, pose for the lenses. When the road gets longer and the trees leave their places to the bare land, the two giraffes that suddenly appear before us are quite surprised. It is a great pleasure to be able to see these animals, which we can only watch on TV, in their natural environment. The stripes of the zebras we encounter on the shore of Lake Manyara are extraordinarily beautiful.
Manyara, Serengeti and Ngorongoro Regions have been turned into national parks for animals to live in their natural environment. Of course, safaris are done with cameras, not weapons as before. The most interesting natural formation in the region is the 9700 km long Great Rift Valley, which occurred 7 million years ago. This major fault line starting from Jordan to Zanbezi and extending in the South East direction can be seen even from space. In addition, there are about 30 volcanic volcanoes in this region.
————————————————————————————————————————————————————————-
SERENGETI NATIONAL PARK
The next day, we leave Manyara and move to the Serengeti National Park, which stretches to the Kenyan border with a 6-hour journey. This time we will make a tent camp in Serengeti. We are thinking about how to sleep amidst lion and elephant sounds in the middle of the forest. Beyond the lion's danger, the only annoying problem at the moment is our guide, Muhammet. The fact that he behaves more like a driver than a guide and often does not answer our questions is annoying to all of us. While all the foreign crews are going on safari in the morning, we warn him with a strong language when we see that he is still drinking tea.
After a while, the scene we were waiting for is revealed before our eyes. Two lions go on a morning hunt, watching the antelopes about 200 meters away. We do not only take pictures of these noble animals that we see very closely, but we admire them.
———————————————————————————————————————————————
MASAI DISTRICT
On our safari program, we were unable to communicate with the Masai natives we encountered while passing through places where animal communities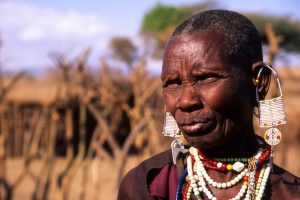 are located. This famous tribe of Africa, which has been the center of attention of western explorers and photographers for years, draws our attention as well. At first, we started to admire these people, who absolutely did not want to take pictures, who felt the lenses pointed at them with a strange intuition and escaped immediately. However, the Masai leader who welcomed us in Masai Village, which our guide took us, promised to show us all kinds of dances for 50 dollars and told us that we could take the pictures we wanted, and on top of that, he tried to sell his spears, shields and bracelets. In fact, we would prefer to return to Turkey without a photo, rather than experiencing such a situation. This situation, where money and livelihood concerns have now drowned even the most authentic tribe of Africa, made us think for a long time.
———————————————————————————————————————————————-
NGORONGORO CRATER
Our next safari stop is Ngorongoro Crater. The crater at the top of an ancient volcano with a height of 2 thousand meters is full of wild animals. When we reach the top of the mountain covered with clouds and descend into the crater, we get rid of the clouds and find yourself in a natural bowl. There is a small lake inside the crater and the weather is quite cold. We are very cold in the car that we open to see the animals. Pelican flocks, gazelles, rhinos, buffaloes and zebras within the lake are the most prominent hosts in the crater.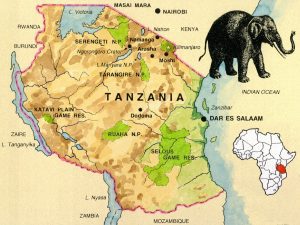 This short safari program was very beneficial for me who watched African documentaries without missing out. I understood very clearly that it was not much easier to shoot during the safari, and therefore I had to make strange choices such as getting out of the vehicle. Here I learned that making a documentary is a very difficult and well organized process.